(Latest update: 22 November 2022)
As I said earlier, I love documentaries. In roughly alphabetical order, here are my current favorites: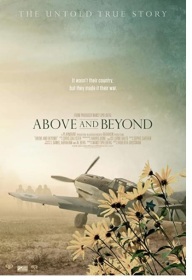 ABOVE AND BEYOND (2014). "In 1948, a group of World War II pilots volunteered to fight for Israel in the War of Independence. As members of 'Machal' -- volunteers from abroad -- this ragtag band of brothers turned the tide of the war, preventing the possible annihilation of Israel at the very moment of its birth. ABOVE AND BEYOND is their story."
And what a story. Some of the original pilots, now in their last years, are interviewed and bring it to life.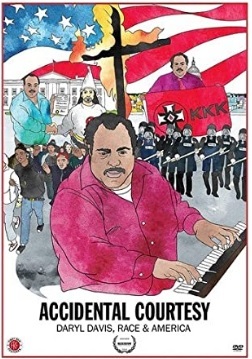 ACCIDENTAL COURTESY (2016). A hero for our times. Certainly one of mine.
Not that I agreed with all points in the film (I no longer support SPLC, I question the BLM movement, I can't sit with those who are ignorant and racist), but these are nothing compared with the film's many virtues.
A good introduction to Mr Davis is at https://youtu.be/FHM7qwOHskM.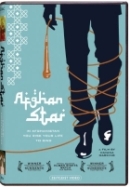 AFGHAN STAR (2008). One small film about a mere song contest manages to summarize so much about Afghanistan. I was tempted to say "so much about what is wrong with Afghanistan" but that would be unfair to both the film and the country.
This film will be enjoyed even by those who've never been to Afghanistan. As with most good documentaries, whatever the location or whatever the topic, in the end it comes down to people.
AFTER INNOCENCE (2005). "...tells the dramatic and compelling story of the exonerated -- innocent men wrongfully imprisoned for decades and then released after DNA evidence proved their innocence."
Justice can be elusive. We can do better. Applause and admiration for the Innocence Project.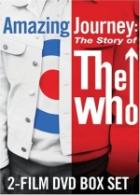 AMAZING JOURNEY: THE STORY OF THE WHO (2007). Why would a musician with the talent of Pete Townshend need to destroy equipment on stage? Why would he think electronic feedback was musical? I never understood it, and so never was a raving Who fan.
At the same time, there were those great songs. And there was, along with Townshend, the best drummer in rock (Keith Moon), the best bass player in rock (John Entwistle), and a magnetic lead singer (Roger Daltrey).
This film takes us back in time, and is best for me when it explores the dynamics of the times and of a great rock and roll band.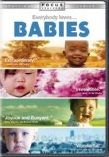 BABIES (2010). Follows four babies during their first year of life in Namibia, Japan, Mongolia, and America.
The contrasts - and similarities - are fascinating.
In September 2017, a book is published that seems to be good company to this film: "Do Parents Matter?: Why Japanese Babies Sleep Soundly, Mexican Siblings Don't Fight, and American Families Should Just Relax."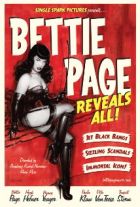 BETTIE PAGE REVEALS ALL (2012). I'd never heard of Bettie Page until seeing this documentary, which makes it clear she was more than a simple pinup.
The film, of course, is about more than just Ms Page. It includes many photos and videos taking us back in time, showing how far America -- and then, of course, the world -- went from the sexually repressed, heavily censored post-war years to our current sodom-and-gomorrahesque ways.
Besides that, Ms Page, who often had a delicious wink in her eyes, was sure easy on mine.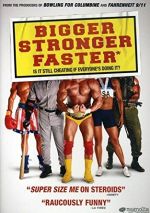 BIGGER, STRONGER, FASTER (2008). Not a screed for or against performance enhancing drugs, this film smartly lets us make up our own minds. Excellent use of film clips, great editing, and having the director's family become the foundation of the film adds much credibility to it.
Not just for those of us interested in athletics. This film is really about modern Western society. Maybe not just Western, either.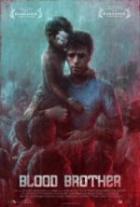 BLOOD BROTHER (2013). Rocky Braat and some of the children in his life are simply unforgettable. That's a phrase we hear a lot, to where it's lost its power, but applies here.
Some may describe this film as being about HIV in Indian children. To me that just sets the stage. The film is about much more than that. The power of love: parent for child, man for woman, one for another.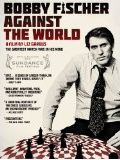 BOBBY FISCHER AGAINST THE WORLD (2011). After watching this film, how could I still despise the man who hated Jews and expressed glee at 9/11.
Fischer was America's chess champion at age 14, then never grew up, his mind using all its energy for chess and chess alone.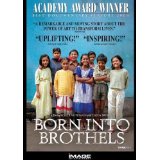 BORN INTO BROTHELS (2004). We meet unforgettable children who live in Calcutta's red light district, where their mothers work as prostitutes.
They are fascinated with the camera of a New-York-based photographer living in the brothels and documenting life there. Zana Briski decides to teach them photography.
As they begin to see their world through new eyes, the children -- who society refused to recognize -- grasp for the first time their own talents and self worth.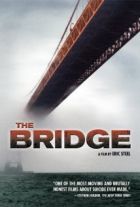 THE BRIDGE (2006). I try with all movies to know nothing about them before putting the disc into the DVD player. That's how I ask you to approach THE BRIDGE. Try even to avoid looking at the case. Know nothing about the film.
That will make the opening minutes all the more amazing, and gripping, and tragic.
A film we won't ever forget afterwards.
BROOKLYN CASTLE (2012). A little like the magnificent HOOP DREAMS, bu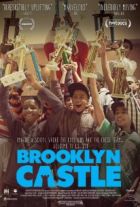 t with a much happier ending.
This film is for everyone who's ever played chess and found it fun but too hard to master. No, that may be too narrow. This film is for everyone who's ever worked hard to achieve a goal, whether physical, mental or social.
I thought BROOKLYN CASTLE inspiring, well crafted and many other positives too numerous to list here.
The film doesn't come out and explicitly state it, but we're also reminded of the importance and value of good teachers. And of the greatness of America to take in immigrants from all over the world and give them and their children opportunities never possible in their home countries. (Me, for one.)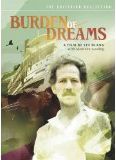 BURDEN OF DREAMS (1982). Follows director Werner Herzog for five years as he filmed his epic FITZCARRALDO. I didn't much like the movie, but loved this documentary about the making of it.
----------------------------------------------------------------------
KEN BURNS. This genius has never given us a bad documentary, and some have been masterpieces that will live forever. We owe him so much.
My favorites so far: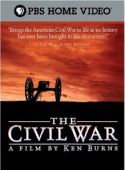 THE CIVIL WAR (1990, 11 hours). The awesome series that made his fame. He's not yet surpassed it. Probably the greatest documentary ever made.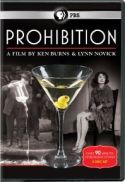 PROHIBITION (2012, 6 hours). The fascinating period in American history when we tried enforcing morality through law. Watching it, I couldn't keep thinking about our current war on drugs.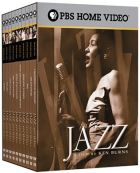 JAZZ (2001, 19 hours). At least until it gets to bop, which I admit to thinking is mostly noise, we enjoy some of the best music ever made. And made in America, our gift to the world.
We also learn about American history of the past hundred years, not always, regrettably, as glorious as the music.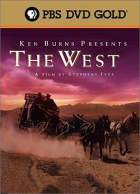 THE WEST (1996, 12 hours). Won't be fascinating just to all us boys who played Cowboys and Indians. No, the story of the American West has everything: clash of cultures; cruelty, bravery, grit; nature; transformation of a nation; adventure and greed; gold; buffalo, steers and sheep; society-altering technology (the railroad); religion, polygamy, race. And more.
What a saga. This is the best telling of it I've found so far.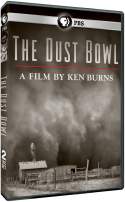 THE DUST BOWL (2012, 4 hours). We've all heard the term. Knew it happened back in the 1930s in the Great Plains, something about the topsoil being blown away by ferocious winds. But until this documentary, we didn't understand why it happened and how it affected the lives of those who lived there. Or how it ended. Now we do.
As of now, this may be my favorite of the Burns documentaries. It has everything that's important: ecology, politics, economics, agriculture, family and, especially, true grit.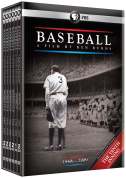 BASEBALL (1994, 19 hours). As with all Ken Burns productions, there are "talking heads" (among them a surprisingly eloquent young Bob Costas) and plenty of still photos and film clips.
It probably helps if you also think baseball is the best sport in the world. I could elaborate on this for hours but better to just recommend watching this series.
"Baseball" is also valuable for its lessons in American history and sociology, both the ugly (Ty Cobb, for example) and the heroic (Jackie Robinson).
----------------------------------------------------------------------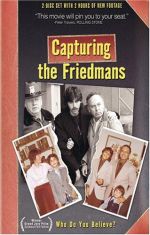 CAPTURING THE FRIEDMANS (2003). A deeply personal look, bolstered by a trove of home videos, of a family torn apart by an accusation of pedophilia against two of them.
We see good, well-meaning citizens in the police and the court, but who are blind to their trampling of justice.
Be sure to get the 2-disc set. Some of the Extra Features on disc 2 are mandatory viewing.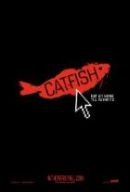 CATFISH (2010). Another film that demands to be watched cold, knowing nothing about it beforehand. What to say without saying too much?
Maybe only that the film will be especially interesting if you have a Facebook account. Or, like me, don't have an account but marvel at our need to connect, to adapt.
It's in the last twenty minutes that we learn just how much the film is about more than mere Facebook.
DAWSON CITY: FROZEN TIME (2016). You can't make this up.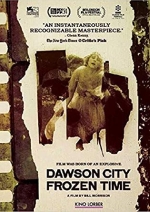 Gold is found in Canada in 1896, boom town quickly follows. Town has many movie theaters. Film's owners don't want to pay to have films returned, says to keep or destroy them. Films are thrown into the river, used as "landfill" in a swimming pool become ice rink, stored in a vacant bank building. Meanwhile, the film stock is extremely flammable, and in some cases no other copies exist exist anywhere except these.
In 1978, a back hoe is digging up some ground, uncovering reels of film going back to the first years of the 20th century.
If this were only a film about old movies, it would be of interest only to the most devoted of movie buffs. But it's also about a slice of history we rarely see or think about.
I found it mostly fascinating.
THE DAY THE UNIVERSE CHANGED (1985). Hosted by James Burke, this is a 5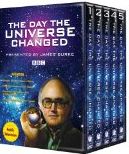 -disc set of BBC programs I enjoyed about 30 years ago on PBS. And never forgot.
Or should I say, forgot the many examples but remember the concept: that scientific and technological progress often happens after earlier discoveries by others, often entirely unrelated or unconnected.
Among the most enjoyable documentaries ever.
DESPERATE CROSSING: The Untold Story of the Mayflower (2006). Stumbled upon this at the library. Found it remarkably well acted and produced for a TV program. Over two hours long, it has enough detail for a serious history buff, but not too much for an average American to enjoy.
If, like me, about all you remember from high school history class about the Mayflower is that some religious families landed at Plymouth Rock and shared their first Thanksgiving with the Indians who had helped them. But there's so much more.
I can picture an entire curriculum based on the Mayflower: religious freedom, monarchy, immigration, printing, oceans, disease, survival, cooperation, written compacts, American Indians, and more.
It's often been said that truth is stranger than fiction. Certainly more interesting. No better proof than this well-told story.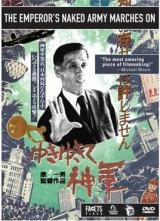 THE EMPEROR'S NAKED ARMY MARCHES ON (1987). Kenzo Okuzaki, a Japanese soldier, tracks down fellow veterans of the fighting on New Guinea to arrive at the "truth" of what happened to members of his unit. (Which, as in RASHOMON, depends on who you ask.)
Okuzaki is a man possessed, maybe clinically unstable, not completely admirable. And yet, who can judge him who has not walked in his shoes.
This documentary is unusual in that there's no voice over, no explanations, and yet no confusion to what's happened or is happening.
Should be of special interest for veterans of any war. Was for me.
THE END OF THE LINE (2010). Ocean-going fish factories are plunderi
ng our oceans, removing tons of fish with each haul of the nets. Our command of industry and technology is enabling us to destroy sea life as has never been possible in Earth's history.
And nothing seems to be able to stop the slaughter. One species is eliminating another.
The film has gorgeous photography, good on-location shots, and scientists-displaying-graphs. It would be more convincing, I think, if it were edited a little more tightly; some of the points were made repeatedly. (Also if Ted Danson, certainly a gentleman and a scholar but always in my mind an actor playing a bartender, were not distracting me as the narrator.) Still, this film is excellent, and critical in our understanding of the issue.
http://endoftheline.com/ to become more involved in this cause.
A FAMILY UNDERTAKING (2004). On the benefits and virtues, especially psychological, of burying our family members ourselves. From the P.O.V. series on public television.
THE FOG OF WAR (2003). Fascinating to everyone, I think, as war will always be with us.
But will especially grip you if you were (also) affected by the Vietnam War.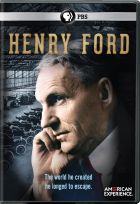 HENRY FORD (2013). Produced by PBS as part of their superb American Experience series.
Henry Ford needs no introduction, of course. The details of his life, though, were remarkable. Clearly both admirable and contemptible, the man can't be pinned down. While we often root for him, sometimes we also cringe.
A complicated life, and well told here.
The film is full of fascinating video of the early 20th century, icing on the cake.
THE STORY OF MUSIC (2014) and BIG BANGS (1999) by Howard Goodall.
These two series are for anyone who loves music, from a working musician down to a miserably tone deaf amateur like me.
THE STORY OF MUSIC is a set of six hour-long episodes on the history of music, from earliest times to the modern era. I found the first episode the least interesting, but guess Goodall had to start at the beginning, even if the music was simple and of little value to our ears. After that, it gets better, and then the pleasure is sublime.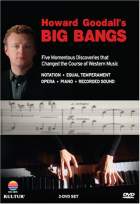 BIG BANGS takes five subjects -- major landmarks in music -- and gives us about an hour on each.
1) Notation
2) Equal Temperament (surprisingly enjoyable)
3) Opera
4) Piano
5) Recorded Sound
Both series are marked by Goodall's sense of humor and his taking us visually to early times and distant places.
The only thing wrong with the two series, except for a few minor editing changes I'd have made (I, who have less talent than one of Goodall's nail clippings), is that they should have been twice -- three times! -- as long.
THE STORY OF MUSIC is unavailable on both Amazon and the BBC as I write this in March 2016. Amazon does sell the book by the same title, and it is well and truly enjoyable, but not as much, for me, as the videos. I have asked the BBC to make the series available for purchase; was told it will be considered. Until then, and for now, the series is available on YouTube.
BIG BANGS is on Amazon. It appears to have been copied off a VHS tape, but it's there. My library had a copy, and yours might too.
As much as I love music (..\DesertedIslandMusic ) it's no surprise how I love these two series. Among my favorite documentaries ever.
GRACELAND, PAUL SIMON (1997). This isn't the magnificent concert (called THE AFRICAN CONCERT, though it contains clips from it.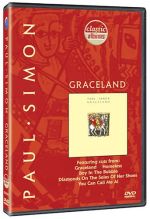 This is a 75-minute discussion on the making of the album. We enjoy some songs from THE AFRICAN CONCERT (not nearly enough) and movie videos that are entertaining but not essential.
What I think is important about this documentary are two things: one, the interviews with the Graceland musicians, and two, commentary by Paul Simon on the creative processes of this album.
A wonderful experience for both musicians and just-fans.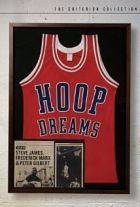 HOOP DREAMS (1994). It doesn't matter if we're not basketball fans, because this film isn't about basketball. It's about family.
Two talented 14-year-old boys in Chicago -- and their families -- are covered by the documentary team for the next five (5!) years. After a while it's clear the cameras and microphones have become invisible.
This landmark film could provide grist for an entire year's curriculum in sociology, criminology, psychology, leadership or education. Maybe religion and business too.
At the same time, it's as riveting and unforgettable a film as you'll see in a long while.
FRESH (2009). Most of us will be unconvinced that meats and vegetables from small local farmers are better than what we buy in super ma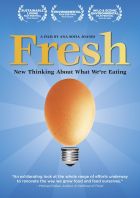 rkets.
Few of us will be able to afford the higher prices of locally grown meats and vegetables.
But all of us, I bet, will applaud those farmers and gardeners who are raising livestock with Nature and as Nature intended.
The documentary FOOD INC has similarities to FRESH. But while FOOD INC shows us the horrors of the livestock processing industry, FRESH leaves us smiling.
Both films were made in 2009. As of this writing, on 19 September 2013, FOOD INC has 1523 reviews on Amazon, with about a 4.5 average rating. FRESH has only 112 reviews (just 30 for the DVD), again with about a 4.5 average rating.
Both films should be watched, but if you have the "stomach" for only one, make it FRESH.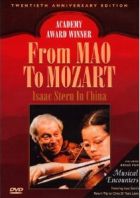 FROM MAO TO MOZART (1981). Opened my eyes to the intelligence, self-discipline, and talent of the Chinese people.
A film for both lovers of music and those interested in China.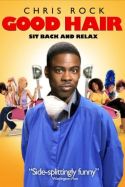 GOOD HAIR (2009). Those of us who are white or male will have a hard time understanding the importance of "good hair" to some (many? most?) black women.
More than just funny, Rock is trying to help us understand this mindset. I'm wondering if he ever reached understanding himself.
But along the way he created a classic sociology tutorial for us to enjoy.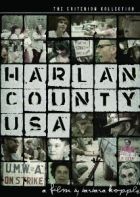 HARLAN COUNTY USA (1976). Coal miners in Harlan County, KY in the mid-'70s labored under conditions little better than feudal. A young film crew stumbled on the strike as it was beginning and stayed over a year until it was over.
I lack words to convey my admiration for this film. It's one of the greatest documentaries I've ever seen.
----------------------------------------------------------------------
Holocaust, documentaries about... I'm not sure I should include these films, as I won't want to be watching them on my deserted island. They must be brought along, though, to remind me how evil man can be, and how noble.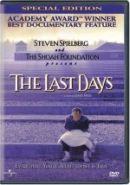 All my life, I've avoided facing the Holocaust squarely. Still haven't seen SCHINDLER'S LIST, for example. Averted eyes seemed better to protect my sanity. In the last couple years I've started to look.
These are in my home library.
THE LAST DAYS (1998). Sometimes felt the film to save if I could take only one.
SHANGHAI GHETTO (2002). "In 1939, the last hope for thousands of Jews lay in the last place on Earth the Nazis would look."
HIDING AND SEEKING (2004). "...a Jewish father journeys with his two sons back to Poland to try to find the Christian farmers who hid their family from the Nazis."
HITLER'S CHILDREN (2011). Not his children - thankfully, he was childless - but those of some of his closest aides. How do they resolve their guilt for the sins of the fathers with the Fifth Commandment? The DVD has a bonus short film, "Kun 65," that is worth the price of the disc by itself.
FORGIVING DR MENGELE (2006). The story of Eva Kor, an astonishing woman, a saint, who in 2018 continues to grace us with her message and presence.
BLESSED IS THE MATCH (2008). You're a bright girl growing up in Hungary. On graduating high school in 1939, you emigrate to Israel. In 1944, to make contact with partisan forces, you parachute into Yugoslavia. You are captured in Hungary, trying to find your mother.
FOUR SEASONS LODGE (2008). After watching this low key film, I couldn't get it out of my mind for days.
----------------------------------------------------------------------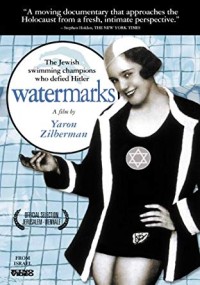 Not in my home's library is Night and Fog (1956, Alain Resnais), but it should be the first film on the Holocaust anyone watches.
Or maybe The Pianist (2002, Roman Polanski).
Or Son of Saul (2015, Laszlo Nemes).
Or Watermarks (2005, Yaron Zilberman). Brighter and lighter than the first three (what films wouldn't be?), and maybe the best introduction for children to the Holocaust.
Or Keep Quiet (2016, Blair/Martin). Csanad Szegedi is one of the founders of Hungary's far right movement. Then he's discovered to have a Jewish mother and "outed." He faces his Jewish past, and embraces it.
The rest of my favorite documentaries are here.
Please scroll up and to the left for more choices in Deserted Island Movies.