Thanks for stopping by.
This site - and the magic of the Internet - lets me share with friends and family some of what makes life fun.
I'm just learning this game of website writing (you could tell already?), so bear with me and my utter lack of artistic vision.
Here's what I've got so far.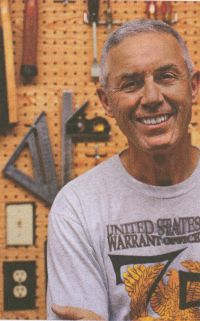 Deserted Island Music ... for those who love music
Deserted Island Movies ... the ten I'll take
Deserted Island Books ... these, too
Woodworking ... for the amateur woodworkers out there
Israel ... between the ignorance and the bias, hard to know what's worse
Our home in Georgia ... be it ever so humble
Why Bad Things Happen to Good People ... my take on it
The Joys of Compost ... nothing here for experienced gardeners, but if you've never composted, please take a look
Steve and Jem Go to Thailand ... a trip report
Steve Goes to Gardez ... another trip report